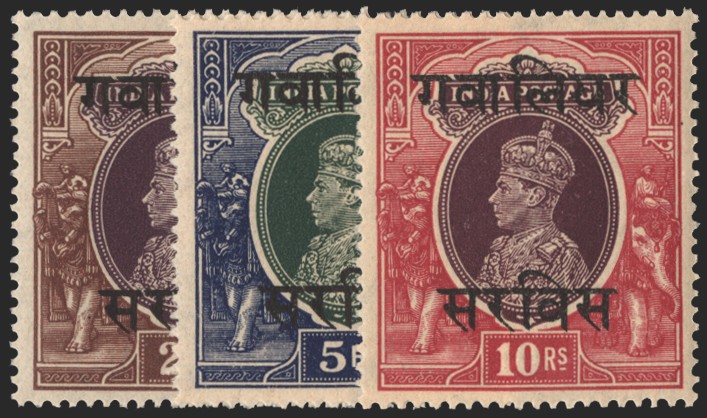 I.C.S. GWALIOR 1942-47 25, 5r, 10r Officials, SGO92/4
Indian Convention States Gwalior 1942-47 2r purple and brown, 5r green and blue, 10r purple and claret Officials, SGO92/4.
Very fine unmounted mint examples with original gum. Fractionally yellowish gum, but still remain very fine and with lovely fresh colours.
A handsome set of King George VI Official stamps intended for use by government officials only.
The Stanley Gibbons catalogue value is £128.
Six states had a postal convention agreement with "British India" to use the regular issues of British India overprinted for use in their states. These "Convention" states are Chamba, Faridkot, Gwalior, Jind, Nabha, and Patiala.
Payment & Security
Your payment information is processed securely. We do not store credit card details nor have access to your credit card information.