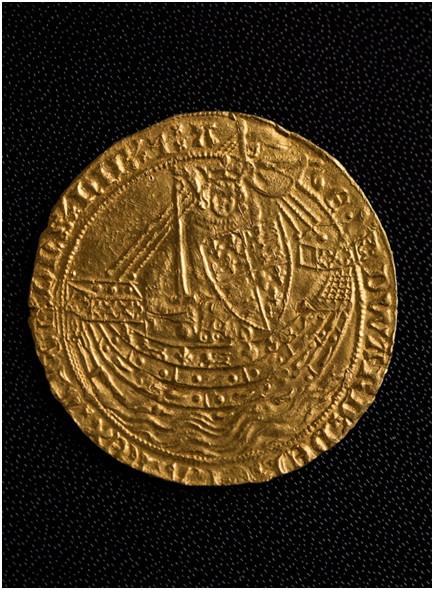 Henry VI groat annulet issue (1422-1430)
Good Very Fine, Good even strike
British Coins, Henry VI, first reign, noble, annulet issue (1422-1430), London mint, king standing in ship holding sword and shield, three lis in upper l., quarter, annulet by sword arm, two ropes to l., one rope to r., ornaments in top line of hull 1-1-1, quatrefoils 3/3, trefoil stops in legend, lis after first word, rev. annulet stops in legend, initial mark lis, h at centre, ornate cross with lis terminals, crown over lion in each angle, within beaded and linear treasure of eight arcs. 
Free global delivery. 28-day returns.
Payment & Security
Your payment information is processed securely. We do not store credit card details nor have access to your credit card information.