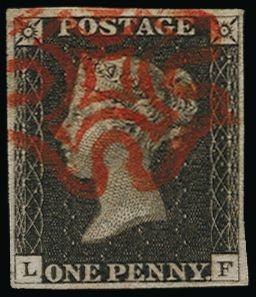 Great Britain 1840 1d Black Plate 3. SG2
1840 1d Black Plate 3. Very fine used four margin example lettered LF, neatly cancelled by a crisp red Maltese Cross. SG2, GB Specialised catalogue number, AS20.

Payment & Security
Your payment information is processed securely. We do not store credit card details nor have access to your credit card information.