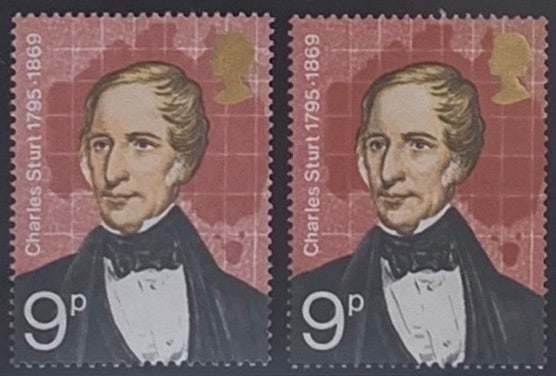 Great Britain 1973 British Explorers. SG 927d
Great Britain 1973 9d British Explorers. SG 927d. Very fine unmounted o.g. example with red-brown (Rivers) omitted. Offered with normal for comparison. Scarce, Pierron records 30 mint examples.
Payment & Security
Your payment information is processed securely. We do not store credit card details nor have access to your credit card information.