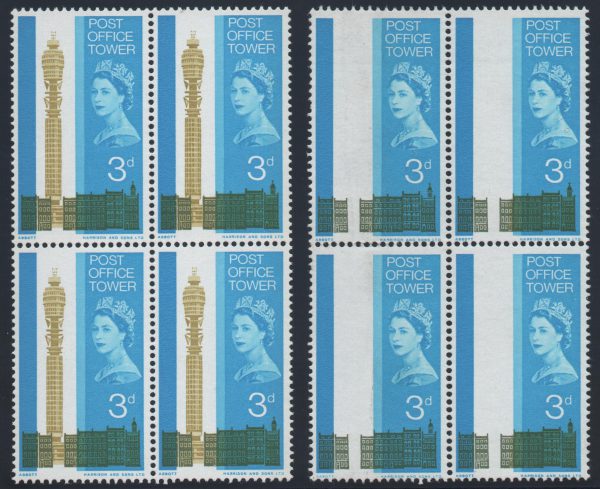 Great Britain 1965 3d. Olive-yellow (Tower) omitted, Unmounted Mint SG679a
Great Britain 1965 3d. Post Office Tower 'Tower Omitted', SG679a. A superb unmounted mint block of four. A visually stunning error and a great rarity In a Block Of Four, being the only block of four I have seen.
Read our full newsletter on this item here. 
Free global delivery. 28-day returns. 

Payment & Security
Your payment information is processed securely. We do not store credit card details nor have access to your credit card information.