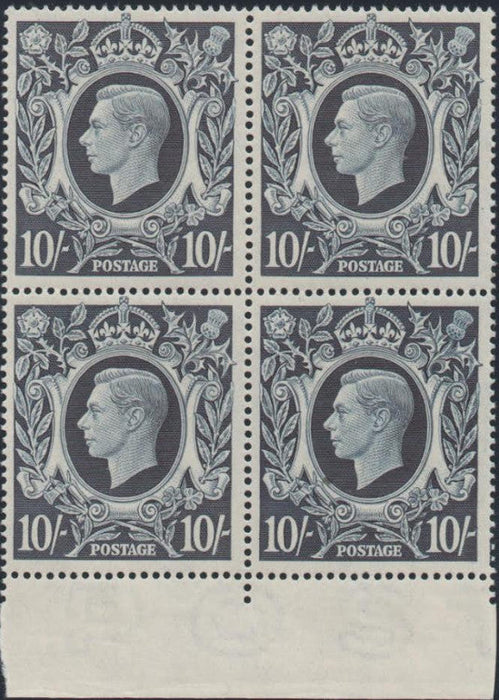 Great Britain 1939 10s dark blue, SG478.
Great Britain 1939 10s. dark blue, fine unmounted mint bottom marginal block of four, SG478. The SG catalogue price for single stamps is £260.
Free global delivery. 28-day returns. 
Payment & Security
Your payment information is processed securely. We do not store credit card details nor have access to your credit card information.