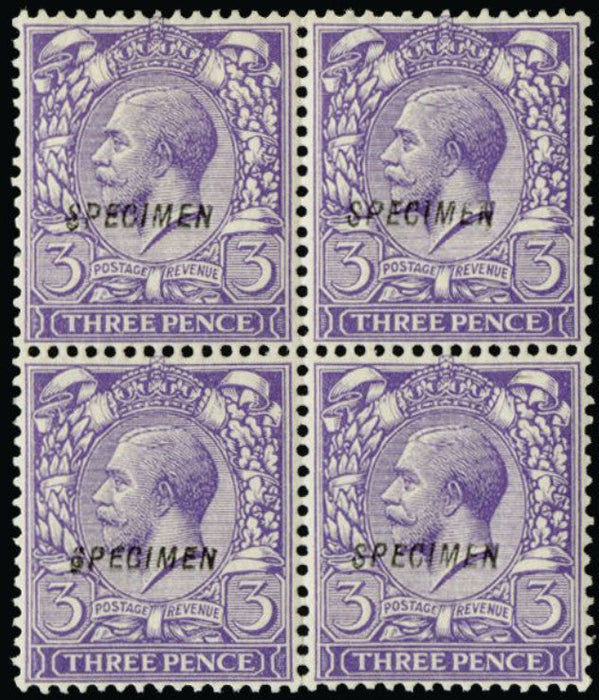 Great Britain 1912 3d violet. SG375var.
Great Britain 1912 3d violet. Very fine and fresh unused original gum block of four lightly mounted on upper right hand stamp only, overprinted "SPECIMEN" type 23. Scarce. SG Specialised Catalogue Number: N22(3)t, SG375var. 
Free global delivery. 28-day returns.
Payment & Security
Your payment information is processed securely. We do not store credit card details nor have access to your credit card information.