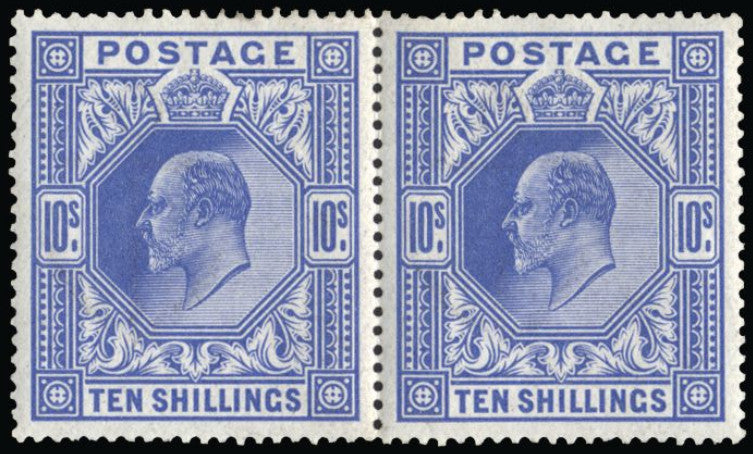 Great Britain 1911 10s blue. SG318.
Great Britain 1911 10s blue. Very fine and fresh unused original gum horizontal pair printed at Somerset House. SG Specialised Catalogue Number: M54(2), SG318. 
Read our full newsletter on this item here. 
Free global delivery. 28-day returns. 
Payment & Security
Your payment information is processed securely. We do not store credit card details nor have access to your credit card information.