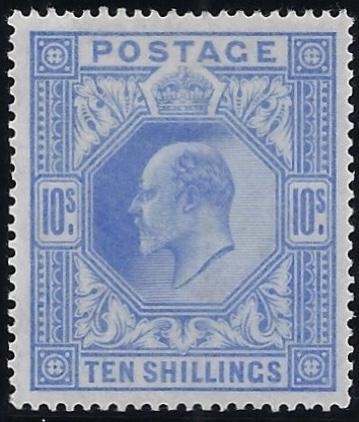 Great Britain 1902 10s Ultramarine. SG265
Great Britain King Edward VII 1902 10s Ultramarine, SG265.
A very fine and fresh well centred unmounted mint example with full original gum printed by De La Rue.
Only 24 major-type definitive stamps were issued during the short reign of King Edward VII and this is an exceptional quality example.
GB Specialised Catalogue No: M53(1). 
Payment & Security
Your payment information is processed securely. We do not store credit card details nor have access to your credit card information.