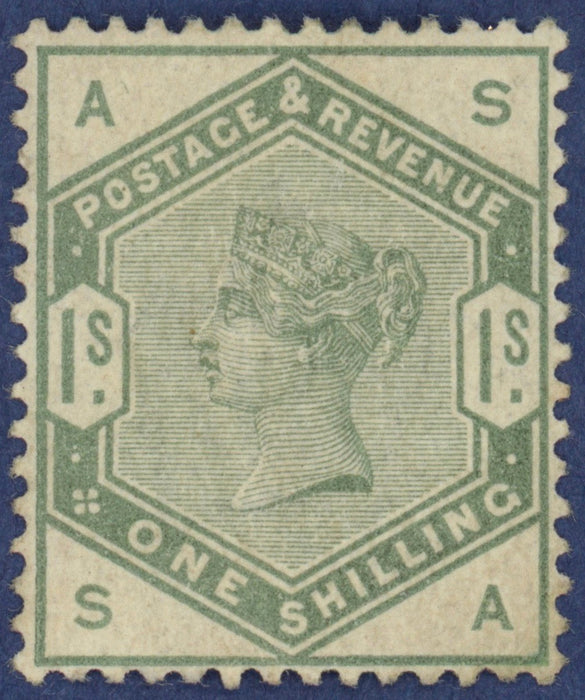 Great Britain 1883 1s dull green, SG196
Great Britain 1883 1s dull green, SG196.
An exceptionally fine and fresh unmounted mint example, with full original gum, lettered 'SA'. Wonderfully fresh colour.
A very scarce Queen Victoria surface printed stamp in such superb condition.
The Stanley Gibbons catalogue value of £1,600 relates to mounted mint examples. This unmounted mint example is considerably rarer.
NB. The value of this stamp is dependent on being the true dull green colour. Stamps which have been soaked, causing the colour to run, are virtually worthless.
BUY NOW: Order online, by phone +44 (0)1534 639 998, or via email info@paulfrasercollectibles.com
Payment & Security
Your payment information is processed securely. We do not store credit card details nor have access to your credit card information.