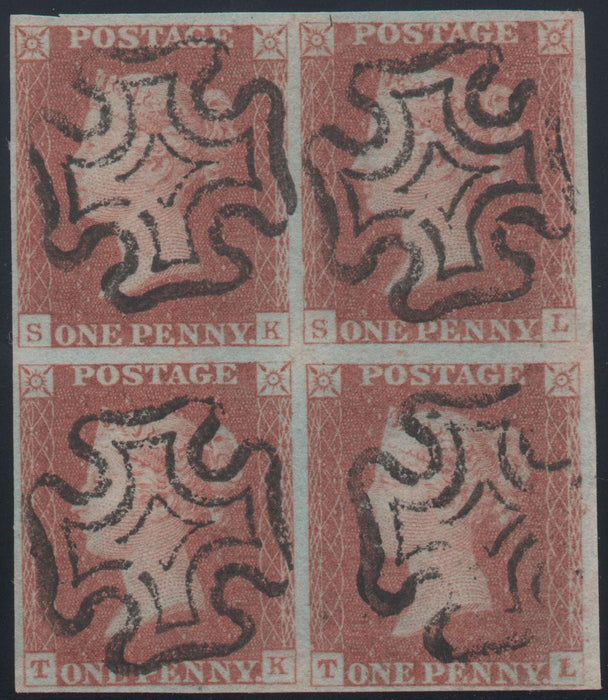 Great Britain 1841 1d. Red-brown, plate 24 SG8
Great Britain 1841 1d. Red Plate 24, SG8. A used block of four superbly cancelled by neat Maltese Cross in Black, lettered SK, SL, TK, TL. Magnificent showpiece and rare. Accompanied by certificate of authenticity from British Philatelic Association (BPA). SG8. 
Read our full newsletter on this item here. 
Free global shipping. 28-day returns.
BUY NOW: Order online, by phone +44 (0)117 933 9500, or via email info@paulfrasercollectibles.com
Payment & Security
Your payment information is processed securely. We do not store credit card details nor have access to your credit card information.