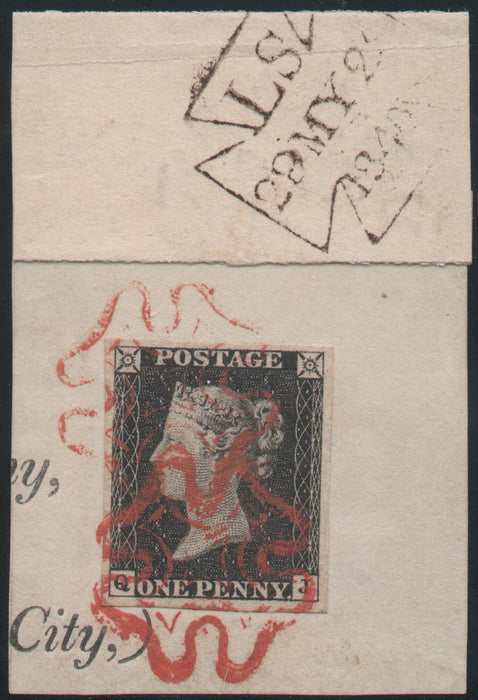 Great Britain 1840 1d intense black, Used SG1
Great Britain 1840 1d. `Intense` Black Plate 1a, SG1. A superb example with large margins all round on piece dated 29 My 1840 (also with Gurnsey Ju 1 1840 arrival datestamp under flap), neatly cancelled by two strikes of the Maltese Cross in Bright Red. An Exceptional Piece. Accompanied by a David Brandon certificate of authenticity. 

Payment & Security
Your payment information is processed securely. We do not store credit card details nor have access to your credit card information.