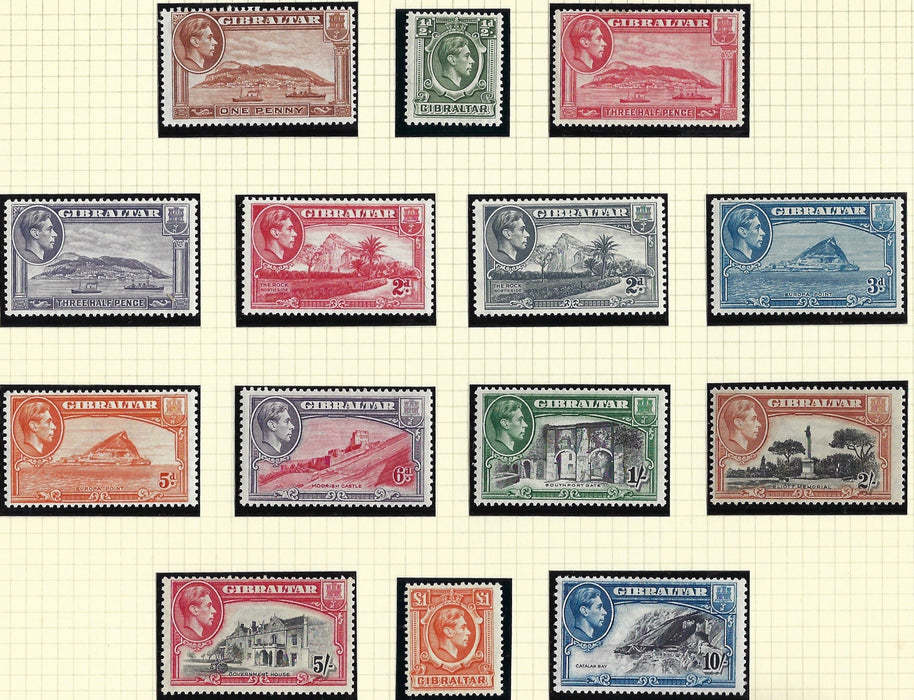 Gibraltar 1938-51 King George VI set of 14, SG121/131.
Gibraltar King George VI 1938-51 Multiple Script CA ½d to £1 orange set of 14, SG121/131. A lovely pictorial set with vibrant and fresh colour and only very lightly mounted, especially the £1 stamp with almost no trace of hinge. The Stanley Gibbons catalogue price for this set is £180. SG121/131
Payment & Security
Your payment information is processed securely. We do not store credit card details nor have access to your credit card information.