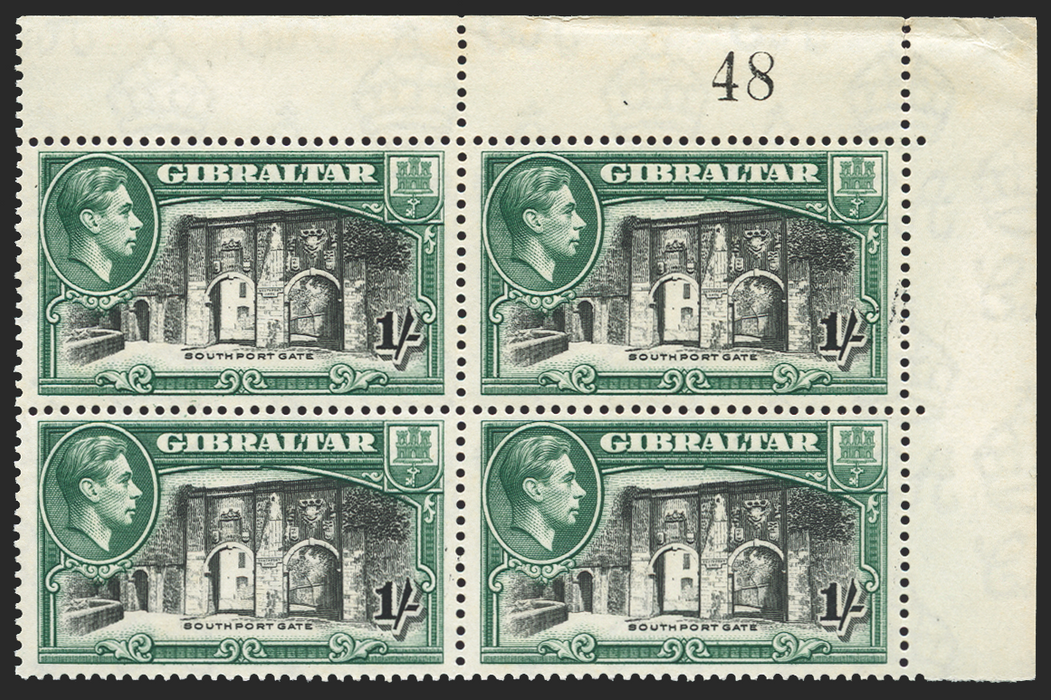 GIBRALTAR 1938-51 1s black and green, SG127a
Gibraltar 1938-51 1s black and green, perforations 13½, upper right corner block of 4 with sheet number '48', SG127a.
A fine and fresh unmounted mint positional block with full original gum. Minor marginal blemishes (creasing and perforation separation), but still a fine quality block.
A very scarce stamp in this positional form.
An attractive King George VI pictorial issue featuring Southport Gate, which is part of what was once a series of walls and fortresses as part of Gibraltar's defences since they were constructed in the 16th Century.
The Stanley Gibbons catalogue value is £300+.
BUY NOW: Order online, by phone +44 (0)1534 639 998, or via email info@paulfrasercollectibles.com
Payment & Security
Your payment information is processed securely. We do not store credit card details nor have access to your credit card information.