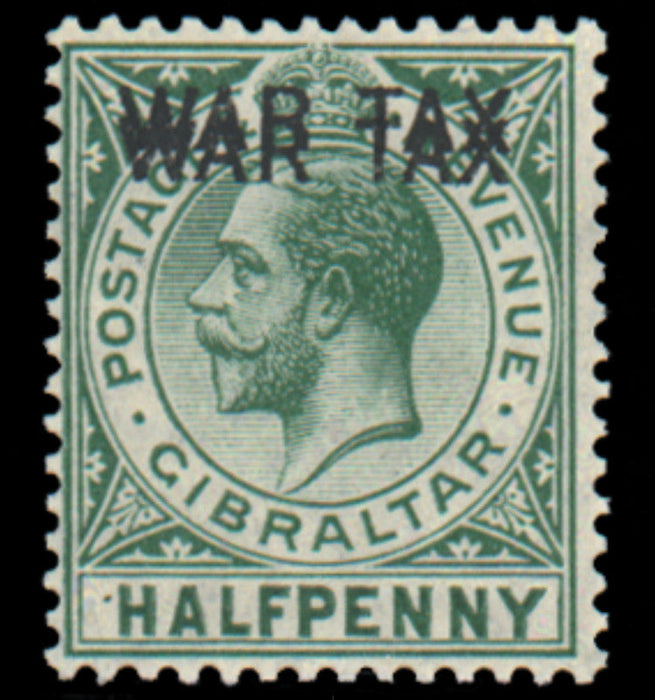 Gibraltar 1918 ½d green, SG86a
Gibraltar 1918 ½d green, type 12 'WAR TAX' overprint, error overprint double. Very fine unmounted mint example with full original gum and extremely rare in this condition.
Free global delivery. 28-day returns.
Payment & Security
Your payment information is processed securely. We do not store credit card details nor have access to your credit card information.