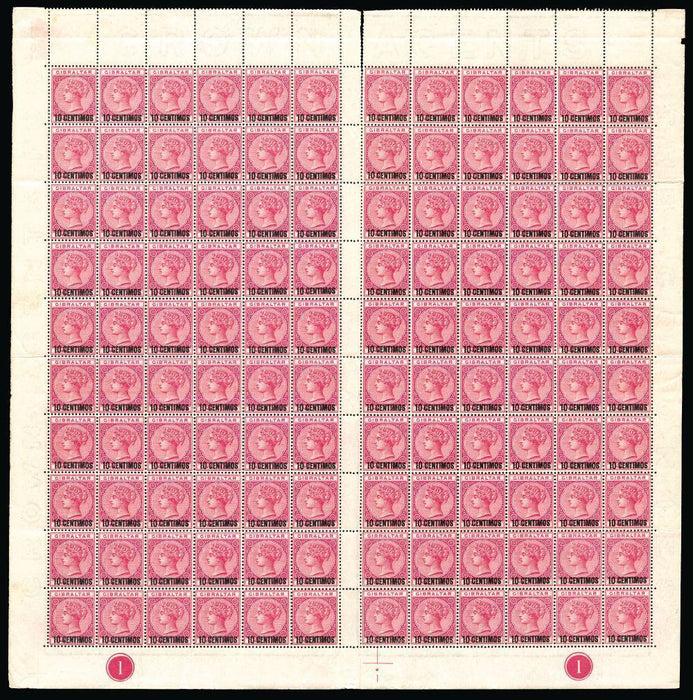 Gibraltar 1889 10c on 1d rose SG16
Gibraltar 1889 10c on 1d rose, folded lower half sheet of 120 comprising two panes 6x10 with gutter between, with full margins showing plate number x2, unmounted original gum.
Slight creasing affecting sixth row, a few marginal tones, and a little separation (affecting top gutter pair), still unusually fine and fresh for such an item. A remarkable survival, as only 420 sheets (of 240) were printed. (SG catalogue price: £1,440+) Unmounted Mint. SG 16
Payment & Security
Your payment information is processed securely. We do not store credit card details nor have access to your credit card information.