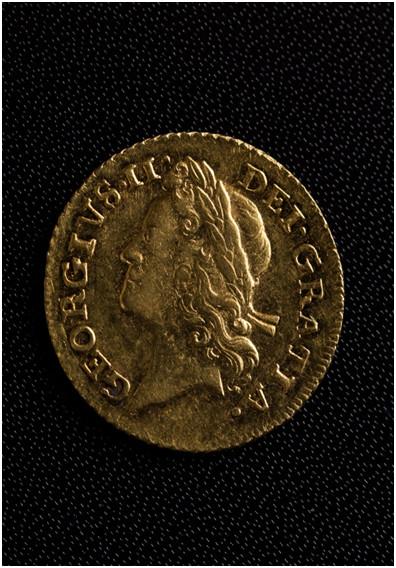 George II gold guinea (1727-1760)
Good Very Fine
George II (1727-60), gold Guineas, 1737, young laureate head left, GEORGIVS. II . DEI. GRATIA., rev. crowned quartered shield of arms, seven strings to Irish harp, date either side of top crown, Latin legend and toothed border surrounding, M.B.F.ET. H.REX. F.D.B.ET. L.D.S.R.I.AT.ET.E., edge grained, weight 16.79g (Schneider 570/- dies 4/1/A; MCE 291; S.3667B).
A superb example of the George II Guinea.
Free global delivery. 28-day returns.
Payment & Security
Your payment information is processed securely. We do not store credit card details nor have access to your credit card information.