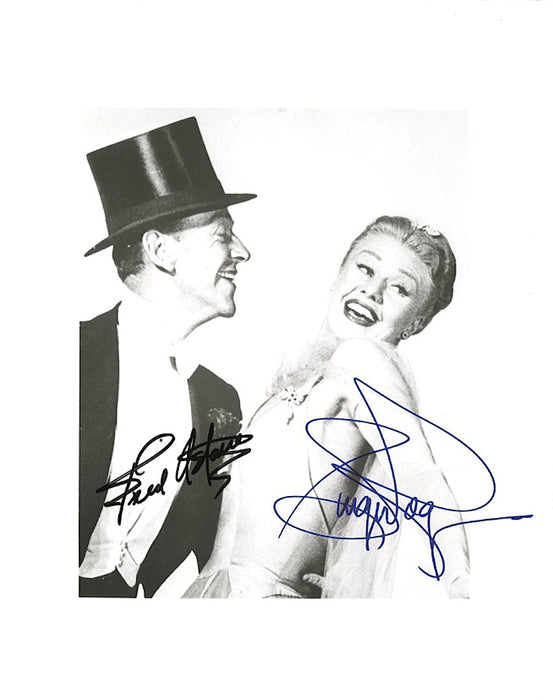 Fred Astaire and Ginger Rogers signed black and white photograph
A black and white signed photo of Fred Astaire and Ginger Rogers, the most famous dance partnership in the history of Hollywood musicals
Fred Astair (1899 - 1987) and Ginger Rogers (1911 - 1995) were one of the most iconic on-screen couples in Hollywood history.
Between 1930 and 1949 the pair starred together in 10 musicals, including Flying Down to Rio (1933), The Gay Divorcee (1934), Top Hat (1935), Swing Time (1936), and their final film together The Barkleys of Broadway (1949).
A half length black and white photograph of Fred and Ginger dancing, signed across their respective images in bold black and blue inks.
Photo measures 8" by 10".
Provenance: ex Stanley Gibbons.
Free global shipping. 28-day returns. Certificate of Authenticity and our Lifetime Moneyback Guarantee of Authenticity included
BUY NOW: Order online, by phone +44 (0)1534 639 998, or via email info@paulfrasercollectibles.com
Payment & Security
Your payment information is processed securely. We do not store credit card details nor have access to your credit card information.