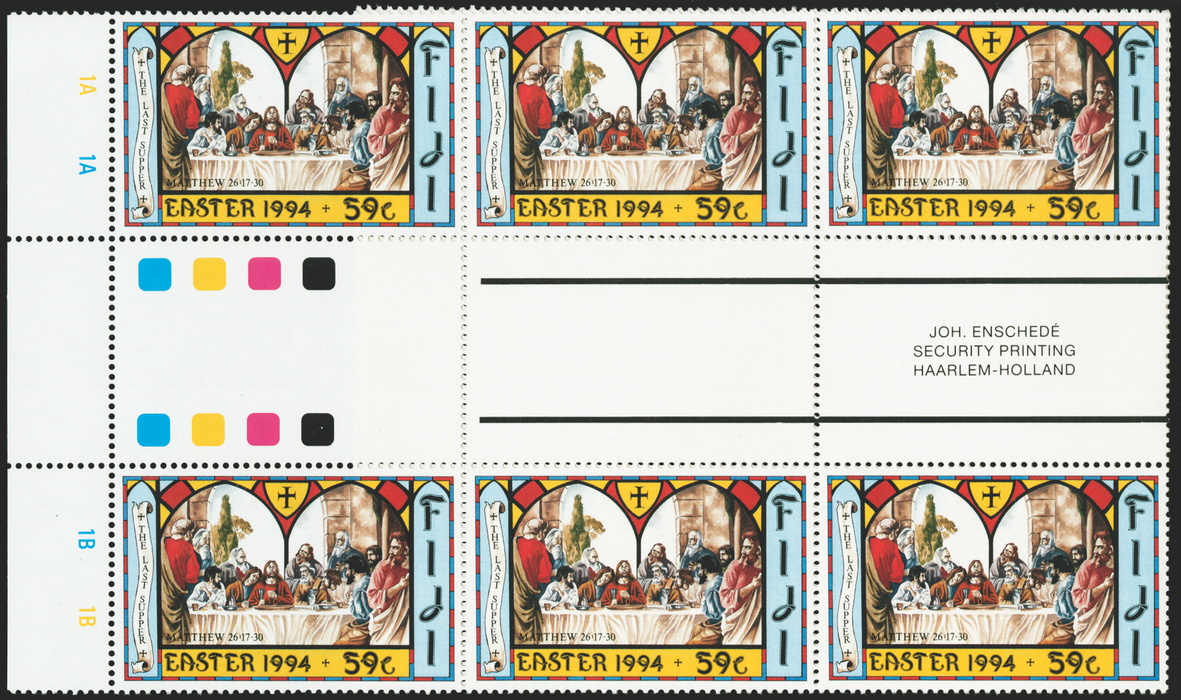 FIJI 1994 Easter 59c variety, SG890(w)
Fiji 1994 Easter 59c, variety watermark Crown to left of CA (from back), folded interpane block of 10 (5x2) with central gutter showing Enschede imprint and colour indicators, SG890(w).
A very fine unmounted mint piece with full original gum.
Unlisted in the Western Pacific sectional Stanley Gibbons catalogue.
BUY NOW: Order online, by phone +44 (0)1534 639 998, or via email info@paulfrasercollectibles.com
Payment & Security
Your payment information is processed securely. We do not store credit card details nor have access to your credit card information.