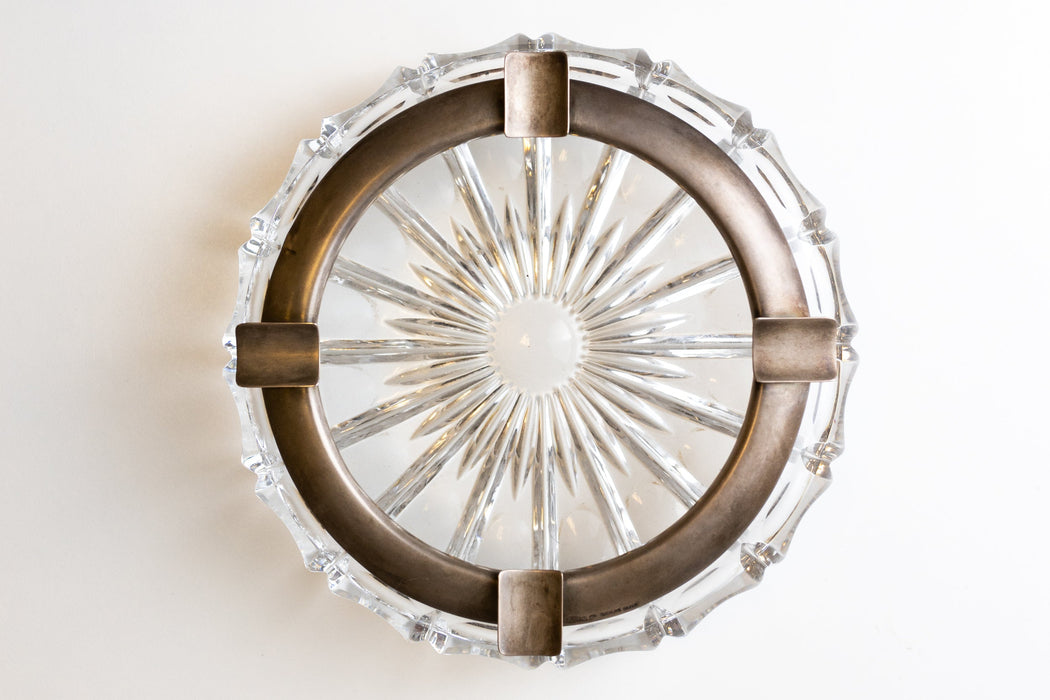 Fidel Castro's personal assassination-prevention cigar ashtray
A crystal and silver cigar ashtray and bag, which Castro used to prevent his assassination.

Comes with a cloth signed by Fidel Castro.
Fidel Castro's personal items were heavily guarded, due to the number of assassination attempts on his life by the CIA.
In 1960 Fidel Castro's mistress Natty Revuelta Clews gave Castro a crystal and silver cigar ashtray.
Wherever Castro went, he made sure the ashtray was with him. This was part of his attempts to avoid assassination.
The ashtray was carried by a member of his security team (Humberto Ramos) in a sealed bag with Castro's initials on it (F.C.R.).
Castro eventually used the ashtray in his office full-time.
In December 1984 Castro stopped smoking. He wrapped the ashtray in a cloth that he signed, and placed it back in its original bag.
The ashtray then resided at the home he shared with mistress Natty Revuelta Clews. It remained on her dining table (see image), until her death in 2015.
Provenance
Acquired by the previous owner at the estate sale of Fidel Castro's mistress Natty Revuelta Clews, between December 2015 and July 2016.
The previous owner is British businessman Mr Gary Shannon, who knew the Castro family and their associates for 20+ years from circa 2000. Mr Shannon helped provide technology and communications infrastructure to Cuba.
The item formed part of Mr Shannon's private Jagdamer Museum of Castro and Guevara memorabilia, from 2016 to 2020.
Natty Revuelta Clews (December 26, 1925 – February 27, 2015) was the mistress of Fidel Castro from 1955 until her death. Their daughter, Alina, was born in 1956.
Revuelta - a wealthy socialite - was instrumental in assisting Castro overthrow the Batista regime in Cuba.
Revuelta sold her jewels to support the Cuban rebels, helped plan the 26th of July Movement uprising in 1953 and, crucially, helped Fidel Castro co-ordinate the Cuban Revolution while he was imprisoned between 1953 and 1955, through exchanging secret messages with Castro.
The pair began their affair upon Castro's release from prison in May 1955.
Free global delivery. 28-day no quibble returns. Certificate of Authenticity and our Lifetime Moneyback Guarantee of Authenticity included.
Payment & Security
Your payment information is processed securely. We do not store credit card details nor have access to your credit card information.