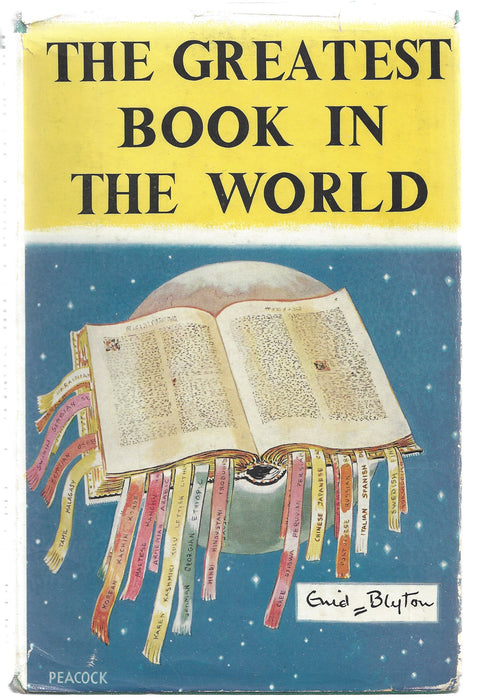 Enid Blyton signed first edition
An Enid Blyton inscribed and signed first edition, first printing copy of her 1954 work for children, The Greatest Book in the World.
Enid Blyton (1897-1968 ) is one of English literature's best-loved children's authors, celebrated particularly for The Famous Five, The Secret Seven and the Noddy stories.
Blyton has written beautifully on the title page in black ink: "Rosalind Watson, with my warm thanks for all your help and very best wishes from Enid Blyton".
The Greatest Book in the World is rare and Blyton inscribed books are highly sought after. This is the only signed copy of the work we have seen.
The book was published by the British & Foreign Bible Society. It features 63 pages and orange and black illustrations by Mabel Peacock.
Blyton wrote the book to celebrate the Bible Society's 150th anniversary. In it Blyton recounts true stories about Bibles from around the world. The book features Blyton's familiar and much loved cosy tone.
The book measures a large 8.5 x 5.5 inches – perfect for display. Complete with dust jacket, in fair condition. Book in good condition.
Comes with a detailed letter of authenticity from the previous owner. 
Free global delivery. 28-day returns. Certificate of Authenticity and our Lifetime Moneyback Guarantee of Authenticity included. 
Payment & Security
Your payment information is processed securely. We do not store credit card details nor have access to your credit card information.