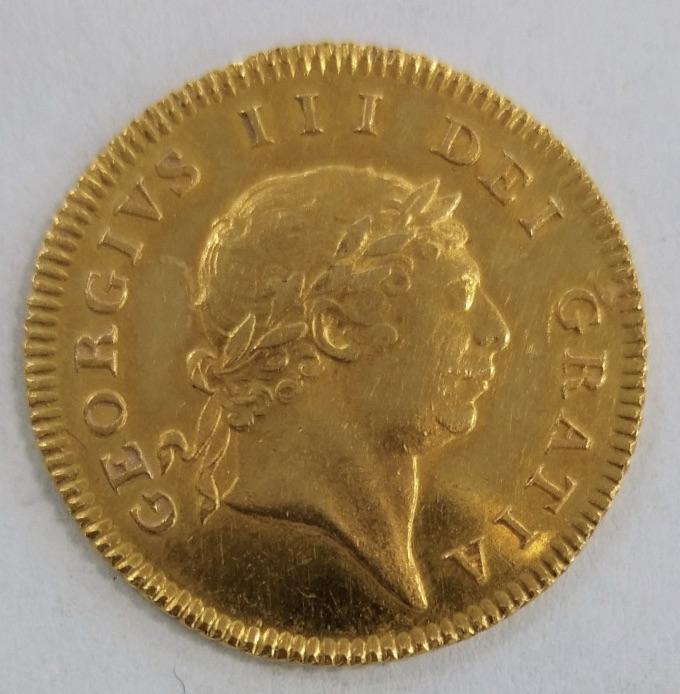 England, George III – 1831 Half Guinea
King (reign): George III (1760 - 1820)
Denomination/metal: Gold Half Guinea
Date/mint mark: 1813
Ref. no: Schneider -; M.C.E. 448; S 3737
Obv. Seventh laureate head right.
Rev. Quartered shield of arms upon crowned garter, date below, legend surrounding, edge, obliquely grained.
GEF – Good Extremely Fine
With a light tone, underlying proof-like brilliance good extremely fine and a rare date.
Payment & Security
Your payment information is processed securely. We do not store credit card details nor have access to your credit card information.