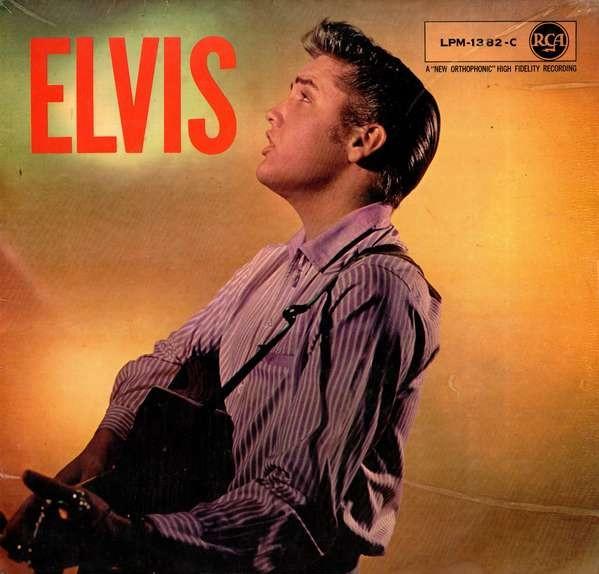 Elvis Presley Twice-Signed 1950s Album
A highly rare original copy of Elvis Presley's second studio album, signed twice by the king of rock and roll.
Gifted to a fellow member of his US Army unit during his military service in Germany.
Elvis Presley (1935 – 1977) was one of the most iconic and influential performers of the 20th century, known to his fans simply as "The King".
As one of the originators of rock and roll, he created a music style which changed the world and inspired generations of artists from the Beatles to the present day.
Presley remains the best-selling solo artist of all-time, with estimated record sales of 600 million, and performed over numerous styles including rockabilly, pop, blues and gospel.
Today millions of fans flock from around the world to visit his former home of Graceland in Memphis, Tennessee, and rare items of his memorabilia regularly sell for tens of thousands of dollars at auction.
'Elvis' was Presley's second studio album, released in the US in October 1956, and featured a mix of original songs, country ballads and Little Richard covers.
The record also featured a version of 'Old Shep' – the 1940s country song that Elvis had first performed in a Tupelo talent contest when he was just 10 years old.
The album spent four weeks at the top of the Billboard Pop Albums chart, making Elvis the first recording artist to have their first two albums go straight to #1 in the same year.
Five months after the release of the album, Presley was inducted into the US Army. He was assigned to Company A of the 3rd Armored Division's 1st Medium Tank Battalion, and completed his basic training at Fort Hood, Texas before heading overseas.
Elvis autographed and inscribed this copy of the album to a fellow member of the 3rd Armored Division whilst he was stationed in Friedberg, West Germany, and remained in the same family's collection for years.
The album bears Presley's autograph in bold blue ink on the reverse of the album cover, and another inscribed "Many thanks! Elvis Presley" on the album's protective inner sleeve.
The album sleeve shows overall age wear, creases and scuffed edges/corners. The original vinyl record is still present within.
This record represents the first signed Elvis Presley album we've ever had the pleasure of offering at Paul Fraser Collectibles.
Bearing not one, but two bold signatures, it represents a superb opportunity and would take pride of place in any music fan's collection.

Click here to discover more about this item
Free global shipping. 28-day returns. Certificate of Authenticity and our Lifetime Moneyback Guarantee of Authenticity included
Payment & Security
Your payment information is processed securely. We do not store credit card details nor have access to your credit card information.