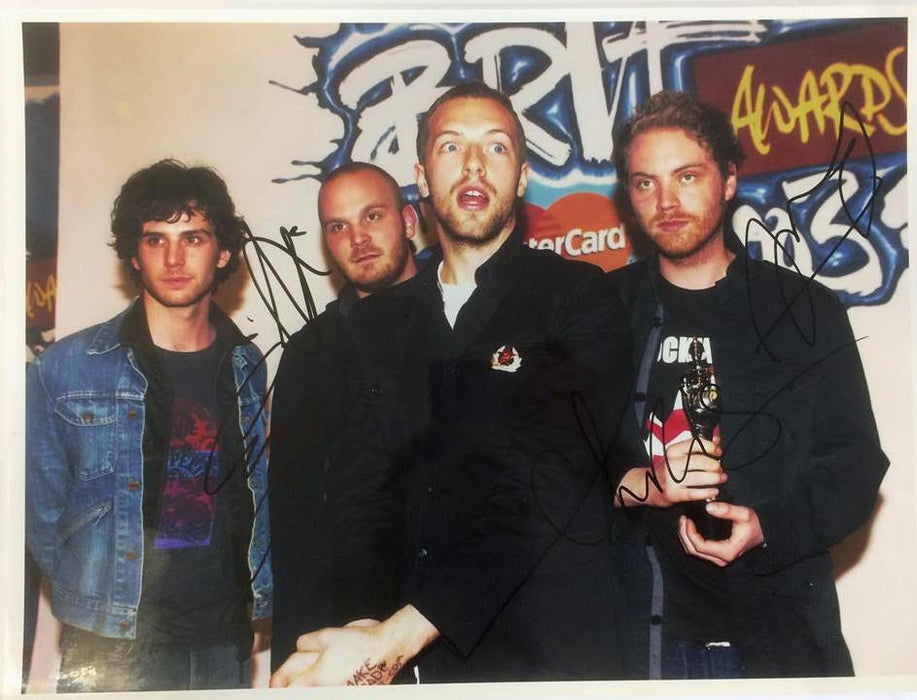 Coldplay signed photograph
A huge press photograph of Coldplay signed by the whole band
Formed in London in 1996, Coldplay were one of the biggest bands of the early 2000s and released many of the defining tracks of the decade.
Today they remain a hugely successful live act. Their most recent album, A Head Full of Dreams, was released in 2017.
This is a very large (12 x 16 inch) photograph of Coldplay at the 2003 Brit Awards, where they were crowned Best British Group. They also received the Best British Album award for A Rush of Blood to the Head.
Each member of the band has signed beautifully in black marker pen.
Free global shipping. 28-day returns. Certificate of Authenticity and our Lifetime Moneyback Guarantee of Authenticity included. 
Payment & Security
Your payment information is processed securely. We do not store credit card details nor have access to your credit card information.