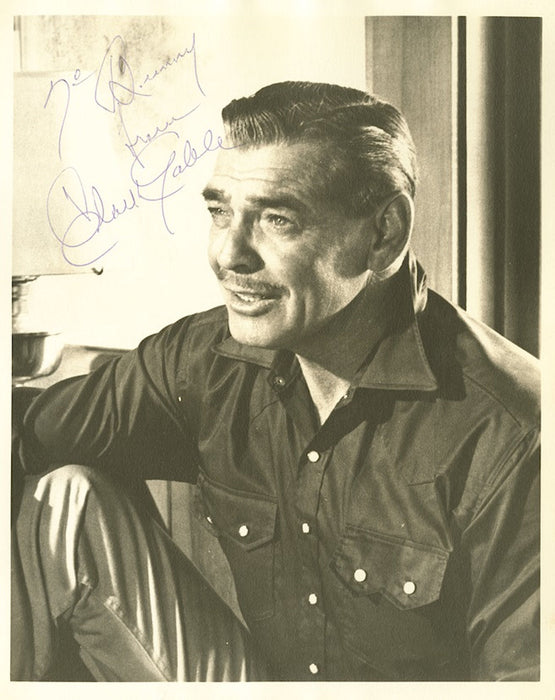 Clark Gable signed photograph
A rare black and white, half-length photograph of iconic American actor Clark Gable.
Clark Gable (1901 - 1960) was an iconic American film actor known as 'The King of Hollywood'.
Gable starred in more than 60 films, including an Oscar-winning performance in It Happened One Night (1934) and his iconic role of Rhett Butler in the classic Gone With the Wind (1939).
The photograph captures Gable in his last ever on-screen performance from his role as Gay Langland in the film The Misfits, in which he starred alongside Marilyn Monroe.

A suave-looking Gable sitting down, dressed in a dark shirt, is captured staring away from the camera.
Signed in blue ink on the top left of the image.
Photograph measures 8" by 10".
Provenance: ex Stanley Gibbons.
Free global shipping. 28-day no quibble returns. Certificate of Authenticity and our Lifetime Moneyback Guarantee of Authenticity included.
Payment & Security
Your payment information is processed securely. We do not store credit card details nor have access to your credit card information.