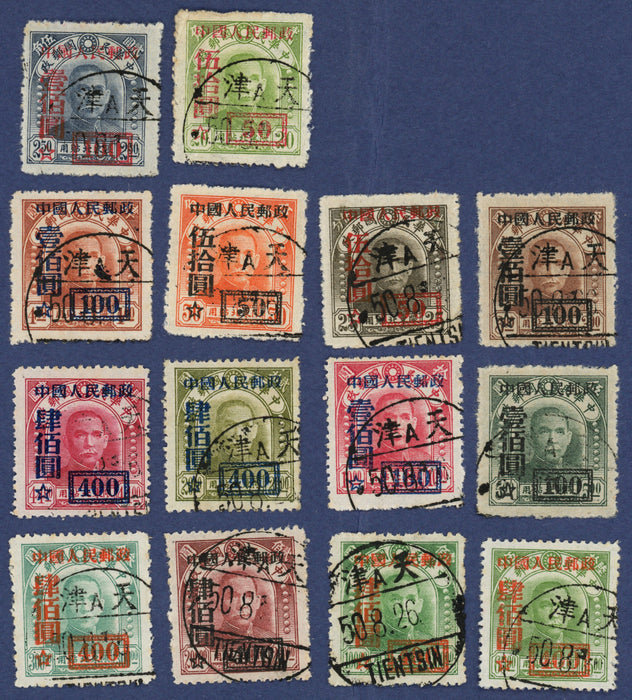 China 1950 PRC General Issues 1950 surcharges on Sun Yat-sen NEP issue, SG1436/49ex
China 1950 (July) People's Republic of China General Issues 1950 surcharges on Sun Yat-sen North Eastern Provinces issue, basic set of 14 to $400 on $300, excluding SG1440a, SG1442a and SG1443a, SG1436/49ex.
A fine used set each fine used by a Tientsin circular date stamp for '50.8.26'
A scarce set of stamps.
Sun Yat-sen (12 November 1866 - 12 March 1925) was a Chinese politician, physician and philosopher who provisionally served as the first president of the Republic of China. He's called the "Father of the Nation".
BUY NOW: Order online, by phone +44 (0)1534 639 998, or via email info@paulfrasercollectibles.com
Payment & Security
Your payment information is processed securely. We do not store credit card details nor have access to your credit card information.