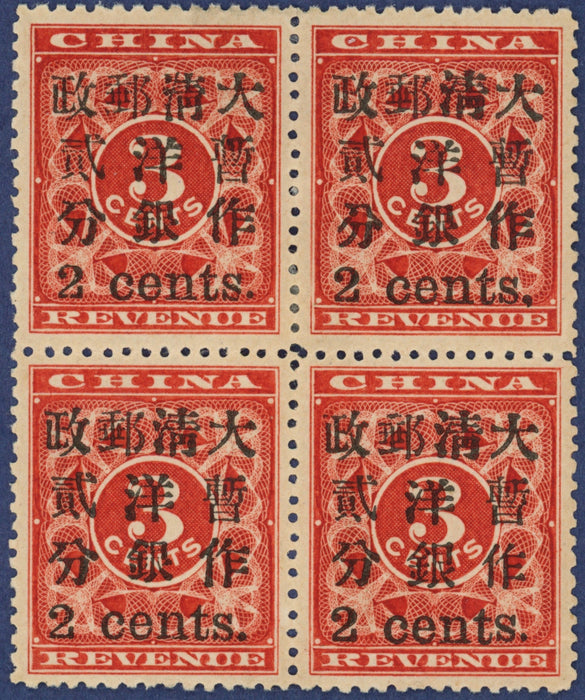 China 1897 2c on 3c deep red 'Red Revenue', SG93/d/f
China 1897 'small' surcharge 2c on 3c deep red 'Red Revenue' 2c on 3c, SG93/d/f.
A remarkable block of four including printing variety 'comma for stop' at upper right stamp and variety  'inverted S' at lower left stamp.
A fine mint block with original gum. Well centred (for this stamp issue) and a most attractive and rare multiple of the Chinese Empire.
In 1897, the new Qing Dynasty government took charge of the Post Office. There was an immediate need for a large quantity of stamps, especially those of high value. While waiting for the delivery of new stamps from Japan a Provisional Issue was made using existing stock from the Imperial Customs.
A quantity of 600,000 of the 3c Revenue stamps received from England were surcharged with different values. 
Payment & Security
Your payment information is processed securely. We do not store credit card details nor have access to your credit card information.