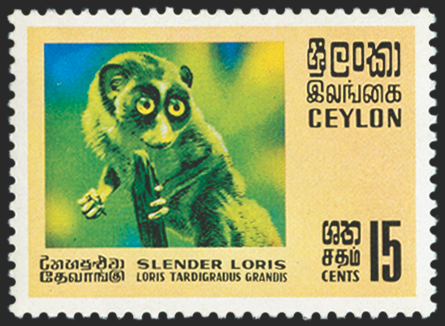 CEYLON 1970 Wildlife 15c 'Loris' error, SG562a
Ceylon 1970 Wildlife 15c 'Slender Loris', error magenta omitted (leaving the sky blue instead of violet, and the animal green and yellow instead of brown), SG562a.
Post Office fresh unmounted mint example with full original gum. Insignificant gum wrinkle, mentioned purely for accuracy and does not detract from overall pristine quality.
A fine and dramatic error.
The SG catalogue value is £150.
Payment & Security
Your payment information is processed securely. We do not store credit card details nor have access to your credit card information.