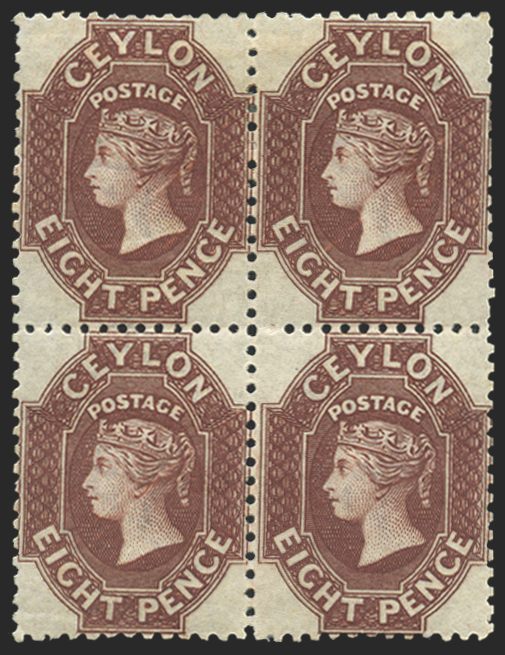 Ceylon 1867-70 8d lake-brown, SG68b
Ceylon 1867-70 8d lake-brown, watermark CC type 6, SG68b.
A well-centred block of 4 with lovely colour and large part original gum, (lower pair unmounted). Minor gum creasing and upper right stamp with slightly trimmed perforations, but a beautiful and rare block, with most surviving 8d multiples being from the 1863-66 issue (SG 56).
A wonderful example of the rare colour variety, which is particularly special in this condition as a block of four.
Accompanied with a clear Royal Philatelic Society (RPS) certificate of authenticity (1988) as former SG107.
Payment & Security
Your payment information is processed securely. We do not store credit card details nor have access to your credit card information.