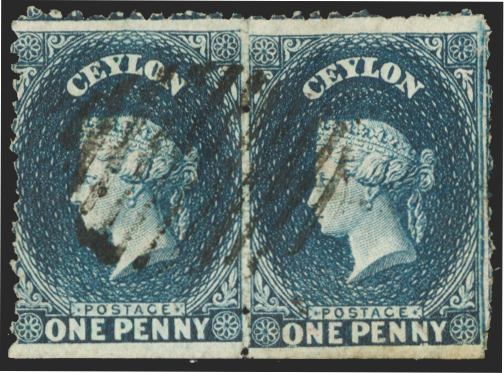 CEYLON 1863-66 1d deep blue, SG45
Ceylon 1863-66 1d deep blue, watermark CC (type 5), perforations 11½, 12, horizontal pair from foot of sheet with imperforate margin, SG45.
A fine used pair, neatly cancelled with central oval of bars. The right hand stamp show some minor soiling at foot, but a fine quality example for this issue.
A very rare stamp as a multiple and also with partial offsets on reverse.
The Stanley Gibbons catalogue value is £650.
Payment & Security
Your payment information is processed securely. We do not store credit card details nor have access to your credit card information.