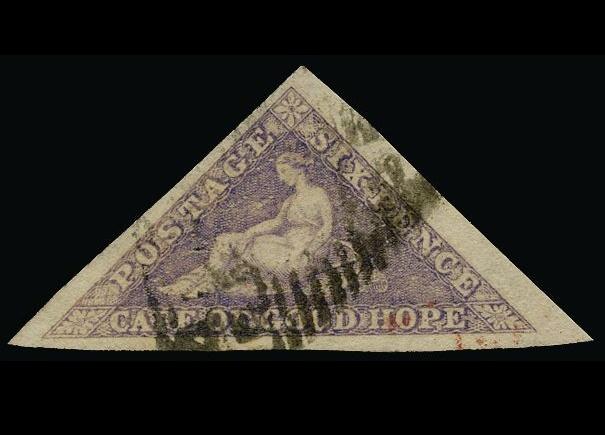 Cape of Good Hope 1855-63 Used 6d (pale) rose-lilac SG7
1855-63 6d (pale) rose-lilac, intermediate shade, large to very large margins, used with part triangular cancel (which leaves "Hope" virtually clear) and trace of red cancel. An impressively large example with strong colour.

Payment & Security
Your payment information is processed securely. We do not store credit card details nor have access to your credit card information.