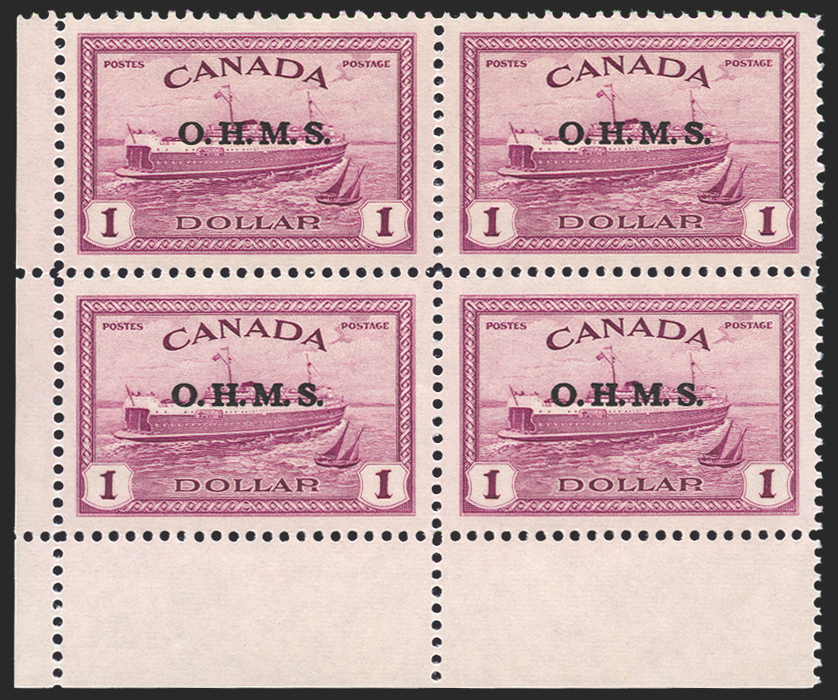 CANADA 1949 $1 purple 'Ferry' Official, SGO170
Canada Official Stamps 1949 $1 purple 'Ferry', type O3 'O.H.M.S.' overprint, lower left corner block of 4, SGO170.
A highly attractive positional block of four of this splendid stamp, unmounted mint with full original gum. The upper left stamp with tiny wrinkle, immaterial, but mentioned purely for accuracy.
The Stanley Gibbons catalogue value is £180+.

Payment & Security
Your payment information is processed securely. We do not store credit card details nor have access to your credit card information.