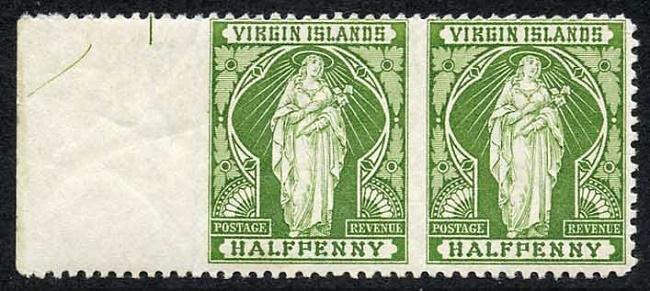 British Virgin Islands 1899 SG43c
British Virgin Islands SG43c 1899 1/2d yellow-green pair imperforated between both stamps and margin. Fine mounted mint (trivial gum creasing as normal). Fresh and very attractive. A desirable and very rare showpiece. Accompanied by Friedl Certificate of Authenticity. Stanley Gibbons catalogue price is £13,000.

Payment & Security
Your payment information is processed securely. We do not store credit card details nor have access to your credit card information.