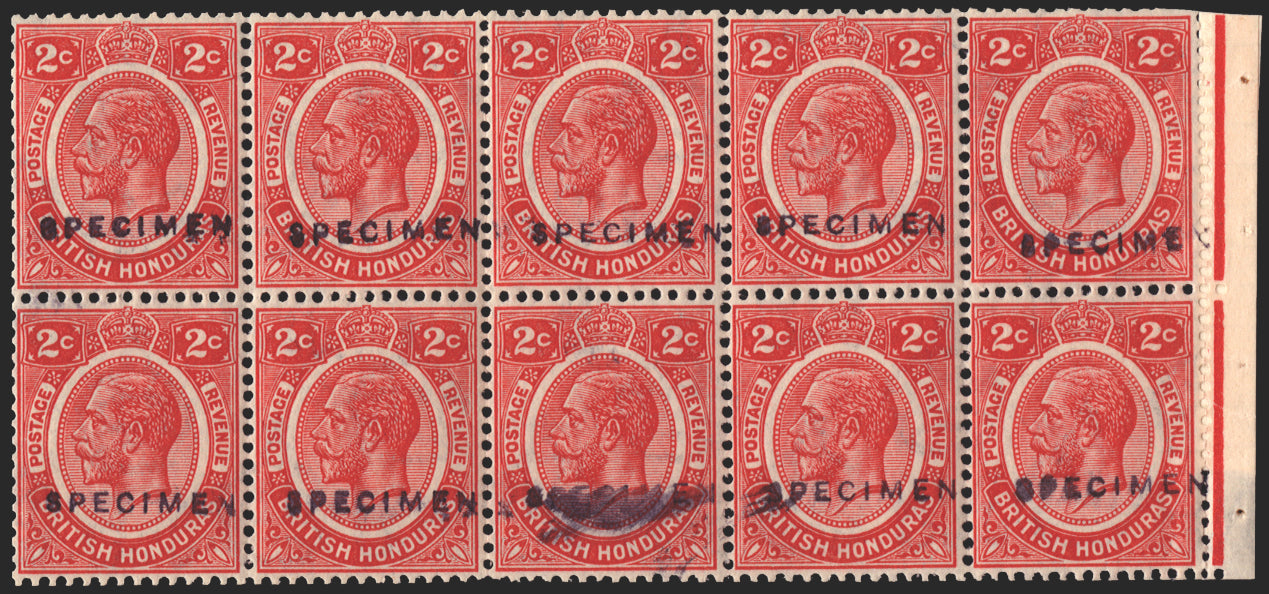 BRITISH HONDURAS 1922-33 2c rose-carmine Specimens, SG128
British Honduras 1922-33 2c rose-carmine, complete booklet pane of 10 (5x2) from the 1927 $2 booklet (SB4) with binding margin at right, each stamp with handstamp 'SPECIMEN' (type D16a), SG128.
An unmounted mint pane of 10 with full original gum, (archival adhesion to margin only). Margin partly separated from pane and upper right stamp with a few trimmed perforations.
A fine and rare item.
Provenance: ex De La Rue archives (Robson Lowe Bermuda 15/2/79, lot 329).
BUY NOW: Order online, by phone +44 (0)1534 639 998, or via email info@paulfrasercollectibles.com
Payment & Security
Your payment information is processed securely. We do not store credit card details nor have access to your credit card information.