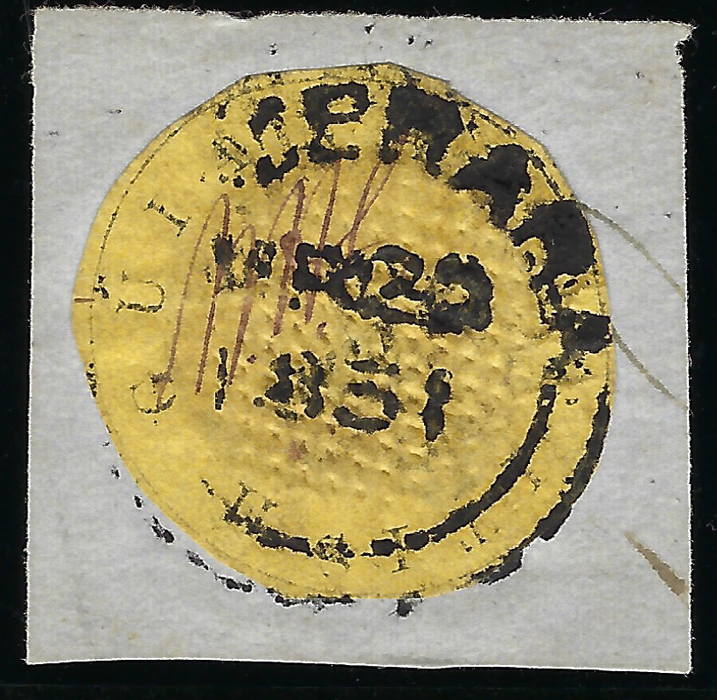 British Guiana, Used 1850-51 4c black on orange "Cottonreel', SG2
British Guiana, Used, 1850-51 4c black on orange "Cottonreel', violet M/S initials 'WHL' of W.H. Lortimer, cut round with frameline intact, affixed to piece by a wafer and tied by 1851 Demerara 'MR 20" circular date stamp, SG2. 
The method of affixation has caused some minor wrinkles not detracting in any way from the fact this is an attractive example of this classic rarity, particularly so with such fresh colour.
These crude and primitive stamps from British Guiana are extremely popular with collectors and investors alike. Accompanied with an independent certificate of authenticity from Holcombe (1985). The Stanley Gibbons catalogue price for this rarity is £16,000.
Read our full newsletter on this piece here. 
Free global delivery. 28-day returns. 
Payment & Security
Your payment information is processed securely. We do not store credit card details nor have access to your credit card information.