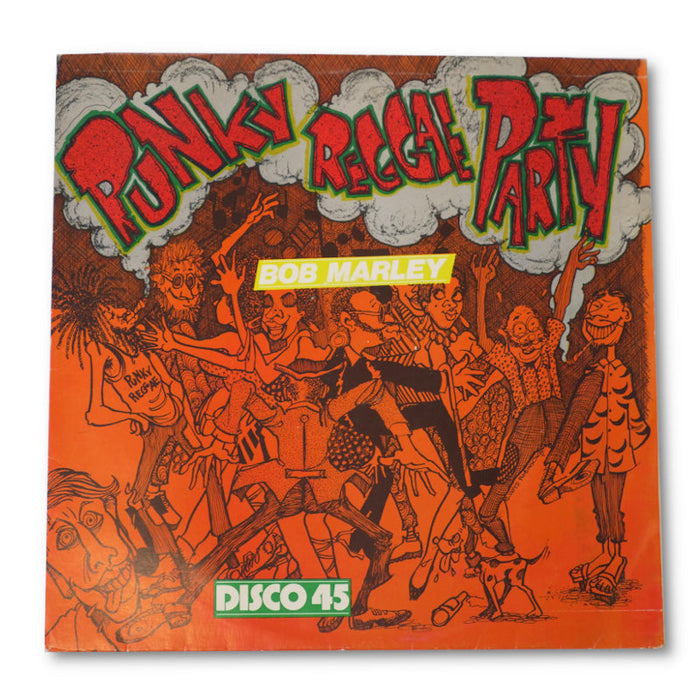 Bob Marley signed Punky Reggae Party 12" single
A signed copy of the Bob Marley and the Wailers 1977 12" single Punky Reggae Party
Bob Marley (1945 - 1981) is one of the most iconic musical figures of the 20th century.
His songs, spirituality and political activism left an indelible mark on Jamaican culture, and when he died tragically from cancer at the age of just 36 he was granted a state funeral.
To date he has sold over 75 million records worldwide, and his music continues to influence generations of fans and fellow performers alike.
This 1977 12" single was only released in Jamaica on Marley's own Tuff Gong record label, and bears the signatures of Marley along with members of his band Junior Marvin, Tyrone Downie and Carlton Barrett.

The autographs were acquired following a Bob Marley and the Wailers concert in June 1978 at the Landmark Theatre in Syracuse, New York.
A remarkably rare and sought-after item, with a superb example of Marley's signature signed "Rastafari Bob Marley".
Click here to discover more about this item
Payment & Security
Your payment information is processed securely. We do not store credit card details nor have access to your credit card information.