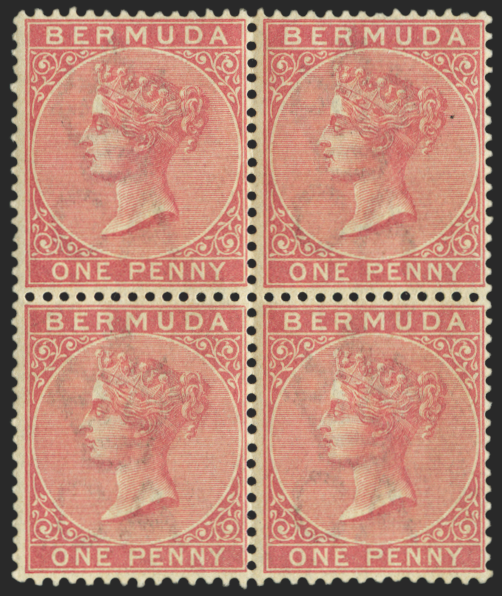 BERMUDA 1883-1904 1d dull rose (UNUSED), SG22
Bermuda 1883-1904 1d dull rose, watermark CA, block of four, SG22.
A fine mint multiple with original gum. A little toned, but a very scarce multiple of this classic Victorian stamp issue from Bermuda.
The Stanley Gibbons catalogue value is £680+.

Payment & Security
Your payment information is processed securely. We do not store credit card details nor have access to your credit card information.