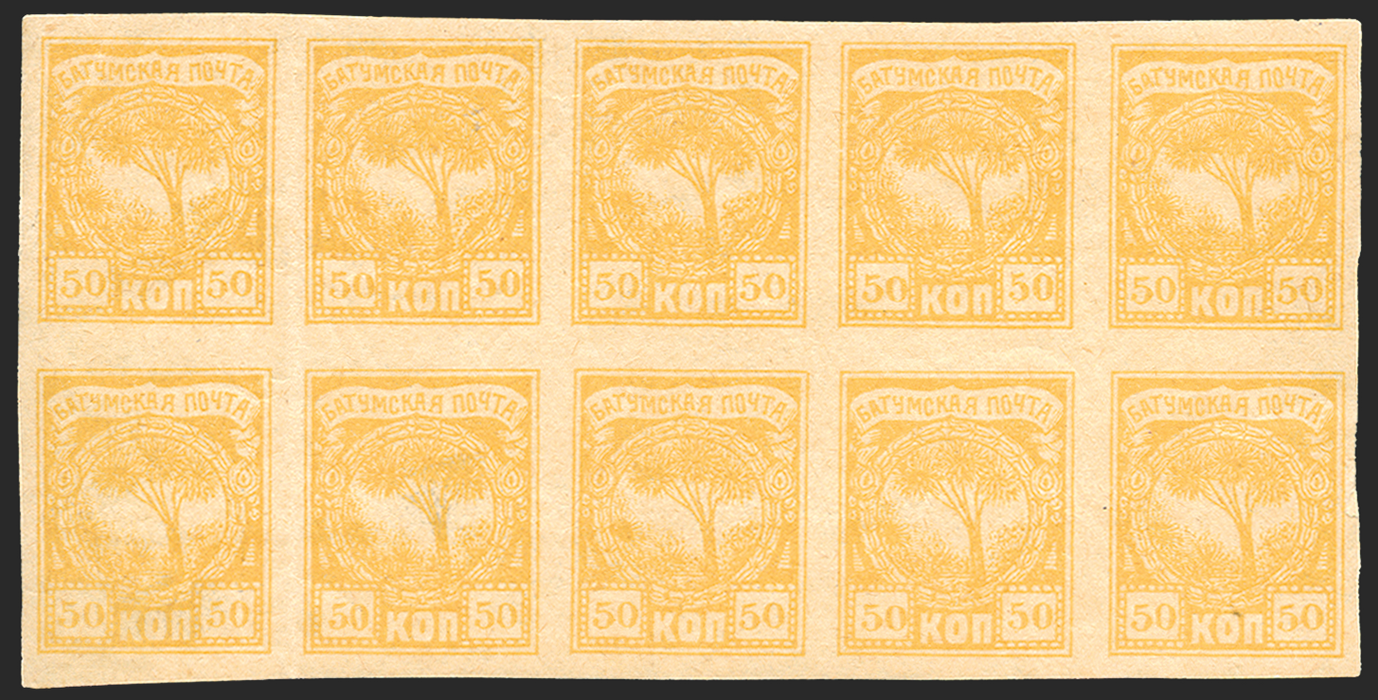 BATUM BRIT OCC 1919 50k yellow, SG3
Batum British Occupation 1919 (4 Apr) 50k yellow "Aloe Tree", block of 10 (5x2) from R10-11/3-7 on the sheet of 198 (11x18), with transfer types CDCDC/ABCDC, the types of the bottom row being 'abnormal', SG3.
A fine mint block with original gum. Only two stamp show a trace of previous hinge and all others are unmounted mint, which is rarely ever found for this issue. Typical gum creasing and three stamps with small faults, but significantly above average for a block from this issue.
A very scarce proving multiple and attractive fresh colour.
The Stanley Gibbons catalogue value is £90+.
BUY NOW: Order online, by phone +44 (0)1534 639 998, or via email info@paulfrasercollectibles.com
Payment & Security
Your payment information is processed securely. We do not store credit card details nor have access to your credit card information.