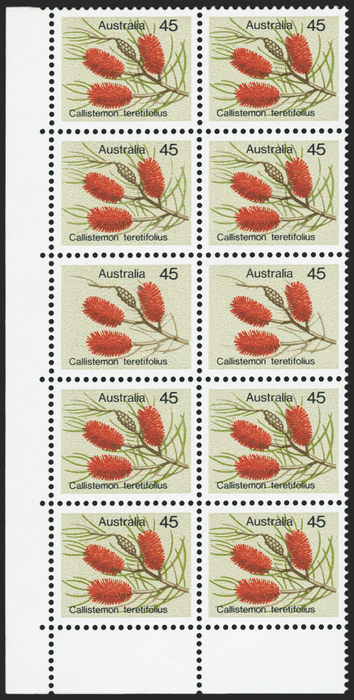 AUSTRALIA 1975 45c 'wild flowers' (UNUSED), SG609b
Australia 1975 45c 'wild flowers' ERROR YELLOW-GREEN (TWIGS) OMITTED lower left corner block of 10 (2x5), middle row showing error, SG609b.
A stunning superb positional block of this very visual error of missing colour, all unmounted mint with full original gum.
Very rare with only 20-30 examples recorded.
BUY NOW: Order online, by phone +44 (0)1534 639 998, or via email info@paulfrasercollectibles.com
Payment & Security
Your payment information is processed securely. We do not store credit card details nor have access to your credit card information.