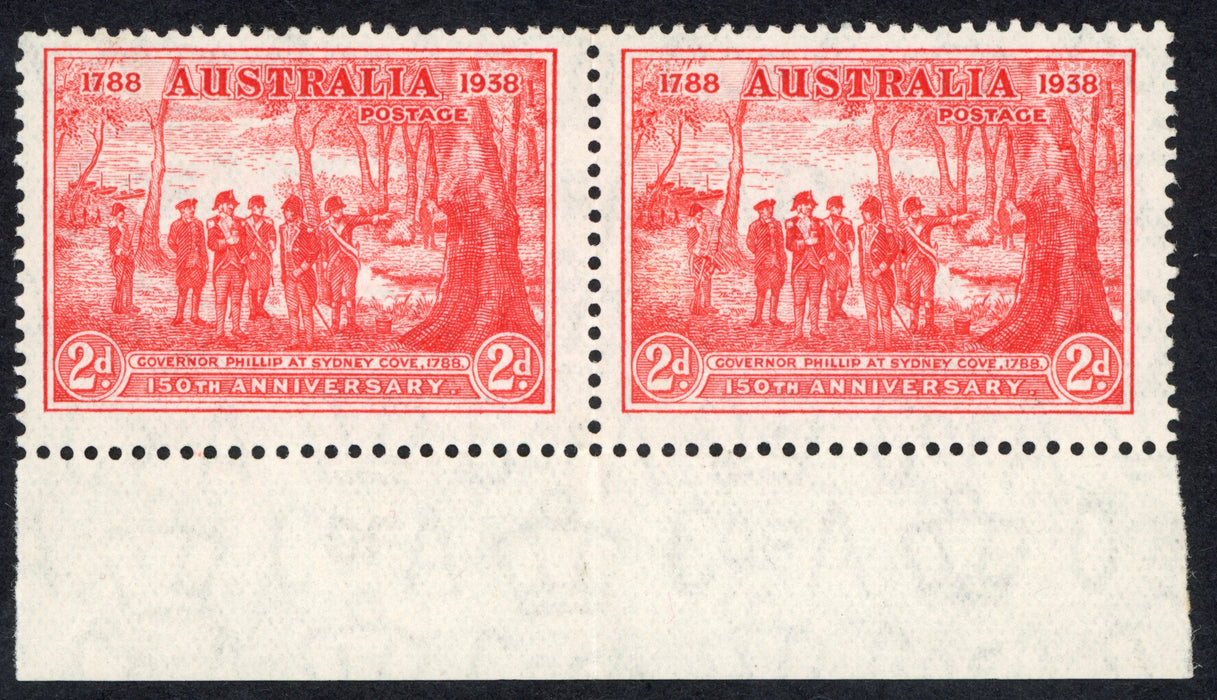 Australia 1937 2d scarlet variety, SG193var
Australia 1937 2d scarlet "150th Anniversary of Foundation of New South Wales", lower marginal horizontal pair, the right-hand stamp with printing variety "PANTALOON FLAW AT LEFT RETOUCHED" (State II: R10/2), SG193var.
A fine unmounted mint positional pair with full original gum and fresh colour.
A rare printing variety and most attractive as a pair in this positional form and in such fine unmounted mint condition.
An attractive commemorative stamp featuring the first governor of the Colony of New South Wales, Admiral Arthur Phillip.
Australian Specialist Catalogue Brusden-White (BW) No: BW175fb, listed with a catalogue value of $1,500.

BUY NOW: Order online, by phone +44 (0)1534 639 998, or via email info@paulfrasercollectibles.com
Payment & Security
Your payment information is processed securely. We do not store credit card details nor have access to your credit card information.