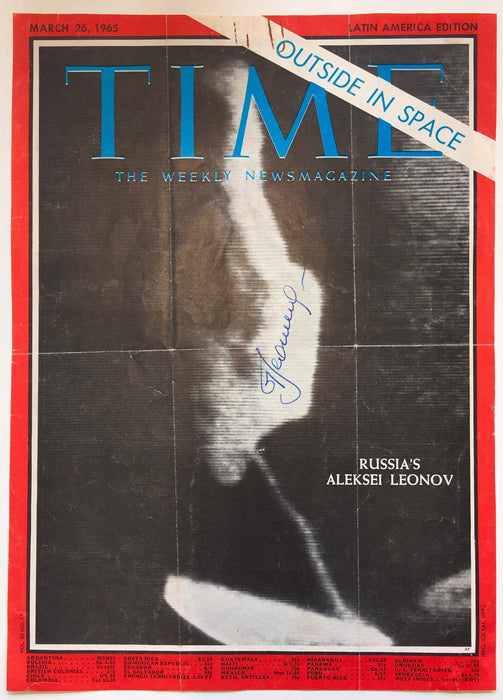 Alexei Leonov signed Time Magazine cover
A March 26, 1965 clipped front page of Time Magazine signed by Alexei Leonov
Alexei Leonov is a Russian cosmonaut who in 1965 became the first person to perform a spacewalk. In 1975 he commanded the Soyuz capsule on the Soyuz-Apollo mission, the first collaborative mission between the US and the Soviet Union.
A March 26, 1965 front page cover of Time Magazine featuring a cover image of Alexei Leonov's 1965 spacewalk. Leonov has signed on the white section of the image. Folded but in fine condition.
Free global delivery. 28-day returns.
Payment & Security
Your payment information is processed securely. We do not store credit card details nor have access to your credit card information.