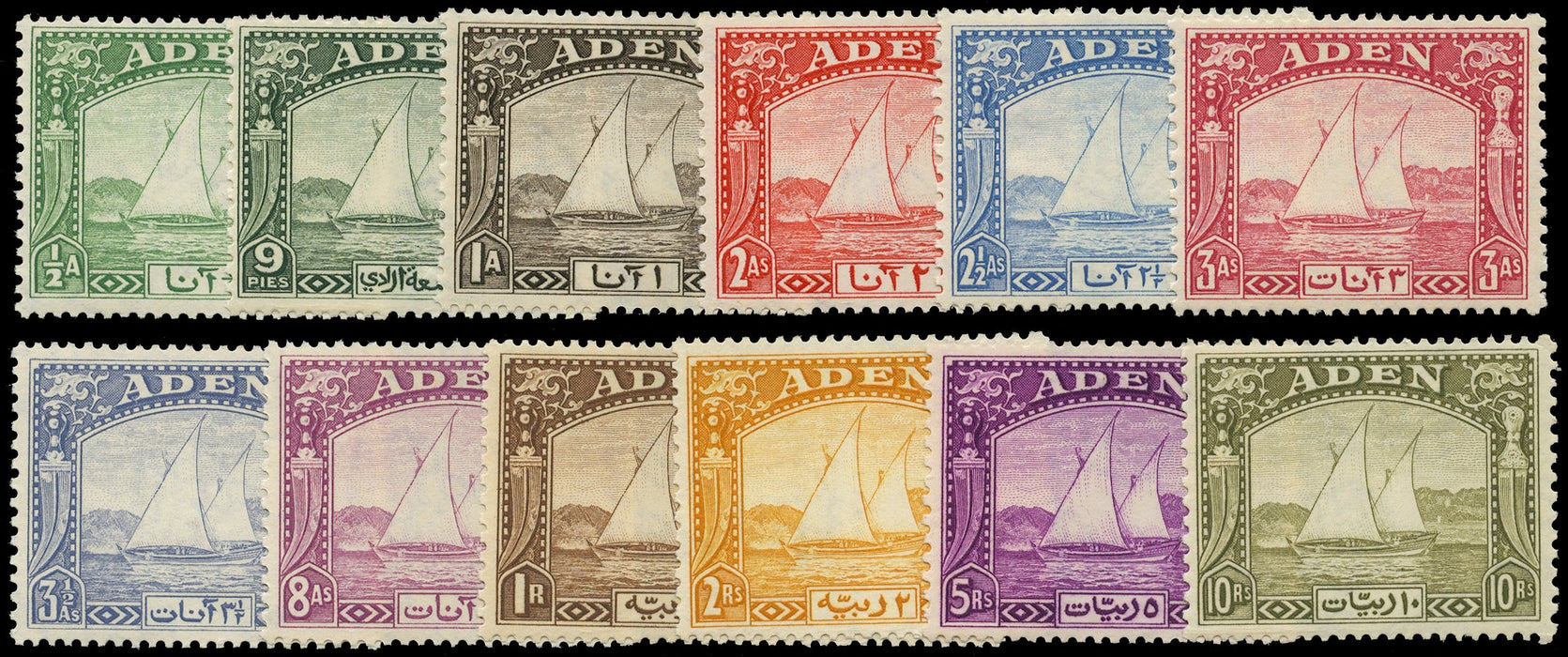 Aden 1937 Dhow set of twelve, SG1-10, SG11a, SG12
Aden 1937 (1 Apr) Dhow set of twelve, Watermark Multiple Script CA sideways, perforations 13x12, SG1-10, SG11a, SG12.
A very fresh and fine unmounted mint set with full original gum. The 5r is from the rare bright aniline purple printing.
A very popular King George VI set, being the first stamps issued from the former capital of the People's Republic of South Yemen. Aden was only a British Crown Colony from 1937 to 1963.
Stanley Gibbons catalogue value: £1,605.
Payment & Security
Your payment information is processed securely. We do not store credit card details nor have access to your credit card information.