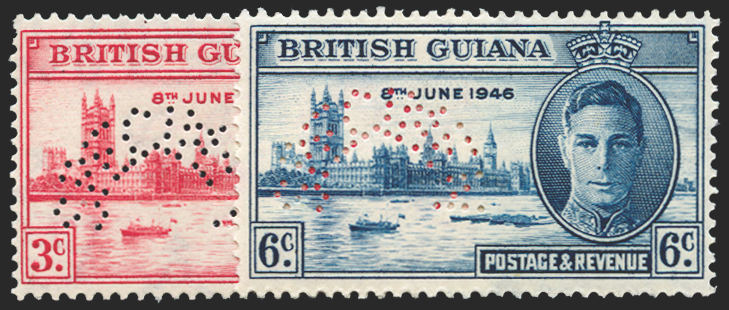 BRITISH GUIANA 1946 Victory 3c and 6c (SPECIMEN), SG320s/1s
British Guiana 1946 Victory 3c and 6c, perforated 'SPECIMEN' (type D21), SG320s/1s.
Fine quality mint examples with original gum.
These "SPECIMEN" examples were used solely by postal administrations for reference purposes to help spot any attempted forgeries.
Payment & Security
Your payment information is processed securely. We do not store credit card details nor have access to your credit card information.