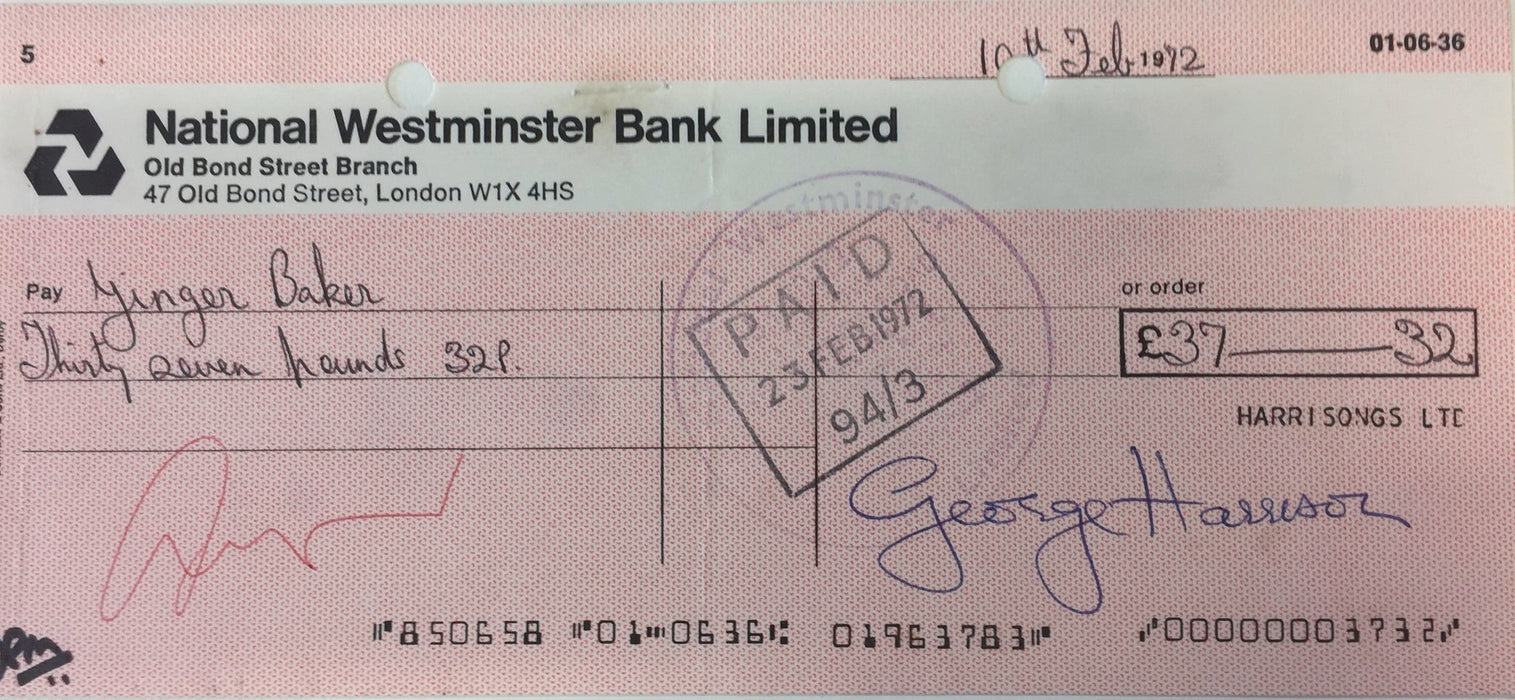 George Harrison signed cheque made out to Ginger Baker
A George Harrison signed cheque dated 1972 and made out to legendary Cream drummer Ginger Baker
George Harrison (1943-2001) was lead guitarist in The Beatles. He began playing with John Lennon and Paul McCartney while they were still in The Quarrymen. Harrison contributed much to the Beatle's signature sound. His fascination with Indian mysticism led the band to adopt sounds and ideas from the subcontinent. Following the Beatles' split in 1970, he enjoyed a successful solo career.  
A National Westminster Bank cheque dated "10th Feb, 1972". The sum is £37.32, around £500 in today's money.  Bearing a  superb signature from Harrison in blue pen.

Harrison and Baker ran in the same circles and worked together at various times throughout their careers.  
The piece is accompanied by a letter of authenticity from renowned Beatles expert Frank Caiazzo describing it as "one of the best examples of a George Harrison check in existence".
Free global shipping. 28-day returns. Certificate of Authenticity and our Lifetime Moneyback Guarantee of Authenticity included. 
Payment & Security
Your payment information is processed securely. We do not store credit card details nor have access to your credit card information.