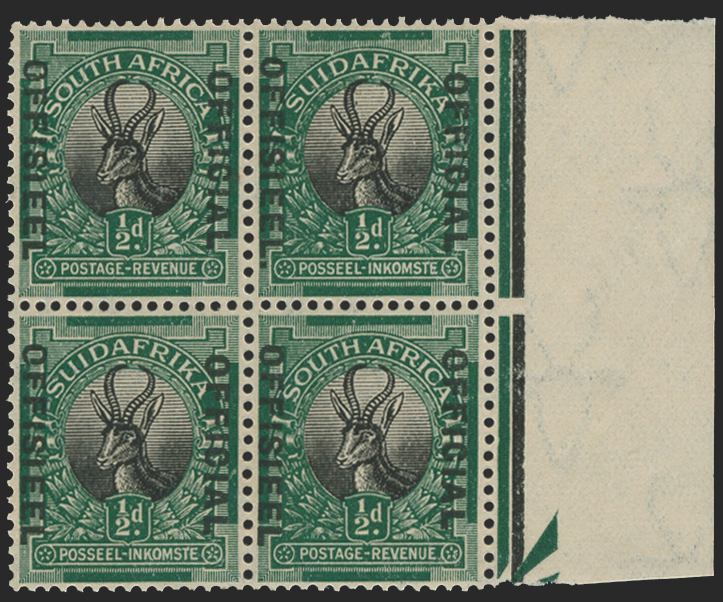 SOUTH AFRICA 1929-31 ½d green and black Official, variety, SGO7/b
South Africa 1929-31 ½d green and black Official, Pretoria typo printing, type O2 overprint, right marginal block of 4, upper right (Afrikaans) stamp showing variety "Stop after "OFFISIEEL", SGO7/b.
A brilliant quality unmounted mint positional block with full original gum.
A very scarce variety hardly ever seen in this pristine condition.
The majestic image of the South African antelope, the "Springbok" has captured the hearts of collectors for generations making these stamp issues one of the most popular areas of collecting and study.
Payment & Security
Your payment information is processed securely. We do not store credit card details nor have access to your credit card information.