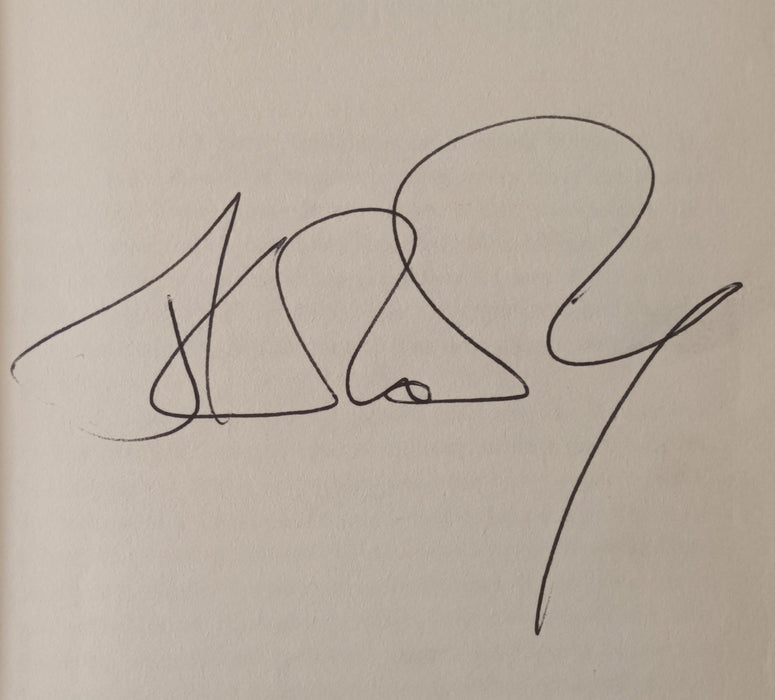 JK Rowling signed Harry Potter and the Goblet of Fire first edition
A JK Rowling signed first edition of Harry Potter and the Goblet of Fire
Rowling has signed the first edition, first printing hardback on the dedication page: "JK Rowling".
The black ink signature is among the largest and most impressive Rowling examples we've seen.
Undedicated JK Rowling signatures such as this are especially sought-after.
The book is in good condition.
Harry Potter and the Goblet of Fire is the fourth novel in the Harry Potter series. Written by JK Rowling and featuring the young wizard Harry Potter.

The book was first published on 8 July 2000 by Bloomsbury in London.

Free global delivery. 28-day returns.
BUY NOW: Order online, by phone +44 (0)1534 639 998, or via email info@paulfrasercollectibles.com
Payment & Security
Your payment information is processed securely. We do not store credit card details nor have access to your credit card information.