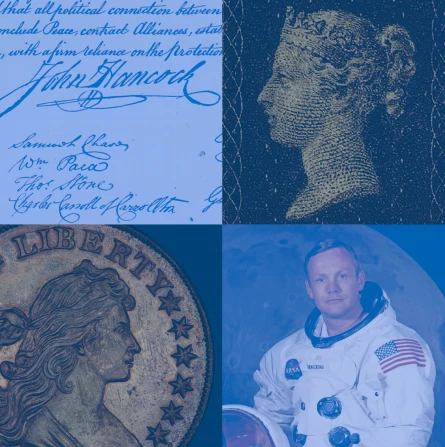 Your free guide to investing in rare collectibles

WHY INVEST IN RARE COLLECTIBLES?
To grow your wealth:
+10% per annum compounded since 1950
To safeguard your wealth:
When the stock market plunges, the value of collectible tangible assets historically stays strong
To diversify:
The world's richest invest an average 10% of their portfolio in collectibles
Discover more from Paul Fraser Collectible's sister company Just Collecting by clicking the link below.
DOWNLOAD OUR FREE INVESTMENT GUIDE TO FIND OUT MORE 
DON'T MISS OUT: 3 KEY REASONS TO INVEST IN RARE COLLECTIBLES RIGHT NOW
Surging market: The online collectibles market (excluding eBay) is forecast to double to £20 billion ($30 billion) over the next 3 years
Certainty amid Covid chaos:
Rare collectibles delivered double digit growth during the 2008 economic crash – we're seeing similar right now during the pandemic
Undervalued - for now:
 Investors are waking up to the potential in rare collectibles; this surge in demand could see prices rise fast over the next 5-10 years
DISCOVER 10 REASONS TO INVEST NOW – DOWNLOAD OUR INVESTMENT BROCHURE FOR FREE
RELATIVE PERFORMANCE OF STAMPS, COINS & AUTOGRAPHS (PFC40 Autograph Index) vs TRADITIONAL INVESTMENTS 
The PFC40 rare autographs index reports 10% compound growth per annum from 2000-2020

The GB30 rare stamps index reports 7% compound growth per annum in the same period. And is looking good value presently after falling in value in the last three years. On average rare stamps have given returns of about 10 to 15% a year in recent years

The graph emphasises the volatility of gold and UK property as well as other conventional investment markets 
WHY INVEST WITH PAUL FRASER COLLECTIBLES?
Our mission is simple: to help you profit from buying and selling rare collectibles
Expertise: Our team of experts has a combined 250 years' experience in the collectibles sector. Our founder, Paul Fraser, has been investing in collectibles since 1977
Extraordinary items:
 We have the world's largest private stockholding of investment-grade collectibles. We deal in fully authenticated rare manuscripts, autographs, postage stamps, coins, space memorabilia and much more
Our ethos: 
Investing in collectibles isn't right for everyone. If it doesn't fit with your investment goals and financial situation, we will say so
DOWNLOAD OUR FREE GUIDE TO INVESTING IN COLLECTIBLES
HOW TO CONTACT US
If you would like to learn more about this unique investment opportunity, please contact us today:
Click here to download your free report.
Payment & Security
Your payment information is processed securely. We do not store credit card details nor have access to your credit card information.