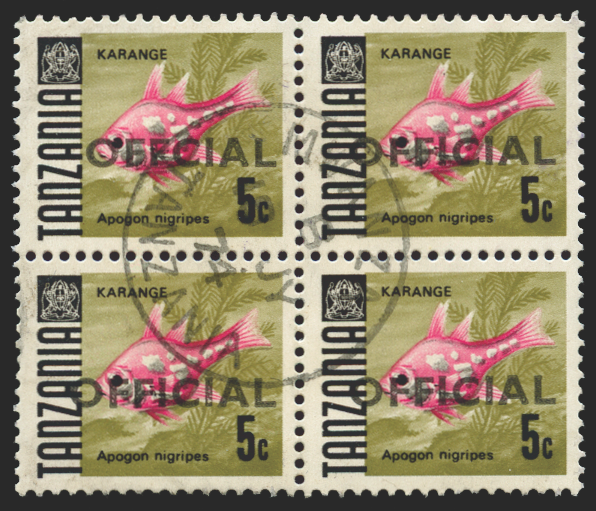 TANZANIA 1970-73 5c on glazed paper Official, error, SGO32a
Tanzania 1970-73 5c on glazed paper Official, type O4 local overprint, block of 4, the top left stamp showing error 'OFFCIAL' (R7/6), SGO32a.
A fine used block, lightly cancelled by Mwanza circular date stamp dated '18 JU 74'.
A very scarce block with the startling error.
The United Republic of Tanganyika and Zanzibar formed 26 April 1964, was renamed the United Republic of Tanzania on 29 October 1964.
The Stanley Gibbons catalogue value is £120+.
Payment & Security
Your payment information is processed securely. We do not store credit card details nor have access to your credit card information.