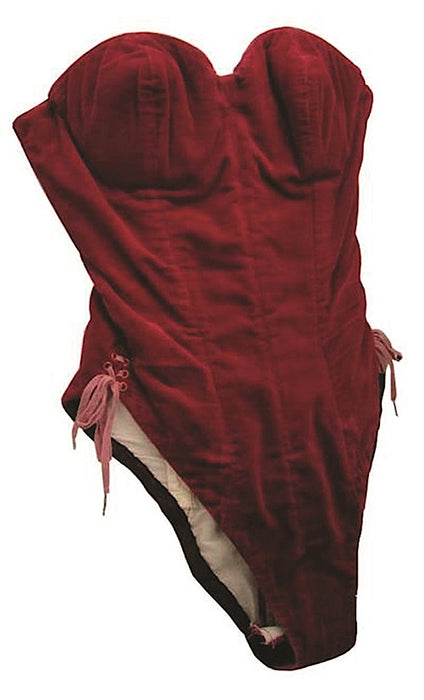 Original vintage Playboy Bunny costume
A rare original custom-made Playboy Bunny outfit
From the early 1960s to late 1980s, membership of Hugh Hefner's Playboy Clubs of the world acted as a status symbol for the rich and famous. In the elitist atmosphere of the club rooms, drinks were served by specially trained waitresses: Playboy Bunnies.
The tuxedo-style dress code of the Playboy Clubs became iconic: a tight corset, bunny ears, cotton tails, black mesh tights, high heels, white collars, bow tie, white cuffs and cufflinks.
Each bunny also wore a name tag, made from a satin rosette, pinned above her right hip bone.
The costumes were so important that they were even registered in the United States Patent and Trademark Office.
No two costumes were the same and were custom fitted for each woman. Often seamstresses were on duty at the Playboy Clubs in case any repairs or alterations were needed.
While Playboy Enterprises required all of its employees to turn in their uniforms at the end of their employment, a handful were kept privately.
These costumes are increasingly rare.
Provenance: ex Stanley Gibbons.
Free global shipping. 28-day returns. Certificate of Authenticity and our Lifetime Moneyback Guarantee of Authenticity included.
BUY NOW: Order online, by phone +44 (0)1534 639 998, or via email info@paulfrasercollectibles.com
Payment & Security
Your payment information is processed securely. We do not store credit card details nor have access to your credit card information.