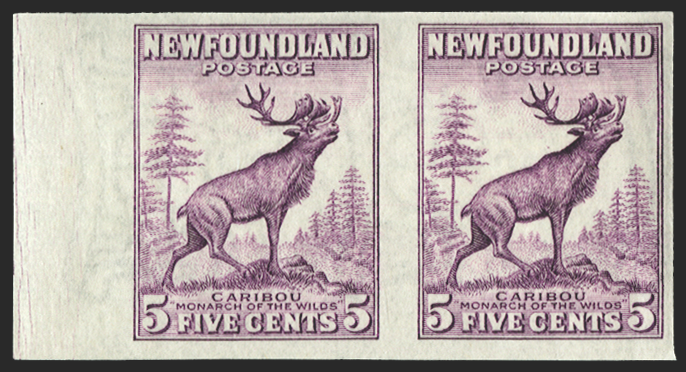 Newfoundland 1932-38 5c violet variety, SG225ca
Newfoundland 1932-38 5c violet (die II) 'Caribou', imperforate horizontal pair, SG225ca.
A wonderful fresh unmounted mint example with full original gum, (typical minor gum wrinkles do not detract from excellent quality).
The Stanley Gibbons catalogue value is £70.
Payment & Security
Your payment information is processed securely. We do not store credit card details nor have access to your credit card information.